Like this Post? Share it with Your Friends: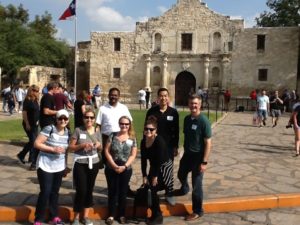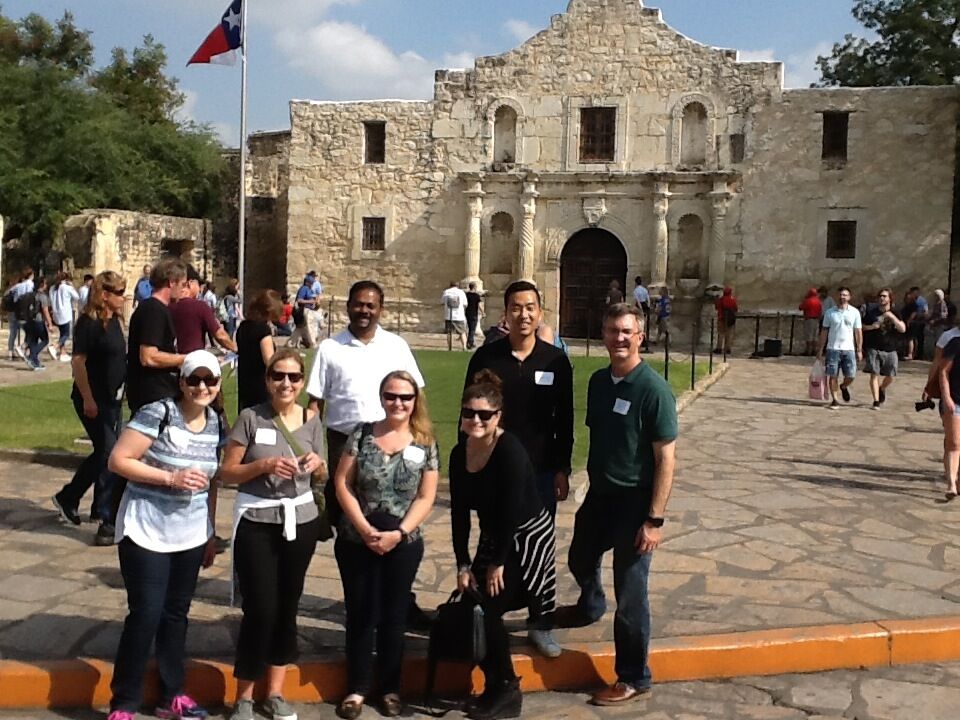 We had an absolute blast last Friday working with a group of 100 people from USAA in San Antonio, TX. The group participated in a custom Camaraderie Quest team treasure hunt on the River Walk in San Antonio. Their competitive juices were really flowing throughout the hunt. We originally were just going to do a standard treasure hunt on the River Walk. However, since the USAA offices are a few miles away from the quest location, we decided to hold the mid-point break in between the two quests at Rita's On the River. When we contacted Rita's, they offered to allow the group a private room for the break if we purchased a "nacho bar" for the group. It was a tough decision…
"Wait, you're going to give us use of the nice room and all we have to do is partake in an all-you-can-eat-nachos extravaganza? Well, if you insist!"
Great Food, Great Camaraderie, and a Fun Treasure Hunt
So, the executives at USAA decided to turn the event into a lunch as well. We started the program at around noon with nachos, quesadillas, salsa, and tacitos (something from every food group). One of the organizers from USAA had team members sign in as they arrived. She had a brilliant idea to organize the teams based on the color of pen that each person used to create his/her name tag. We quickly organized the teams. Then, we gave a short demonstration about how to use the iPads to access the series of quest items. Finally, we sent them off on the hunt. Since it was a fairly large group, we had each team start on a different treasure hunt item.
At the conclusion, the teams submitted a series of completed historical puzzles about the Alamo, hundreds of group photos proving that they had found a specific location, and a couple of very disturbing Little Mermaid musical numbers.
The team had an absolute blast. For details about a Camaraderie Quest for your group, visit this link. If you want details about different team building activities in San Antonio, Texas, click here.
Like this Post? Share it with Your Friends: