Charlotte, North Carolina
Charlotte Team Building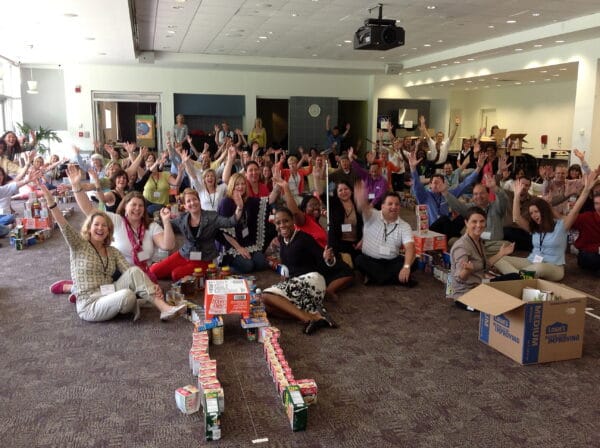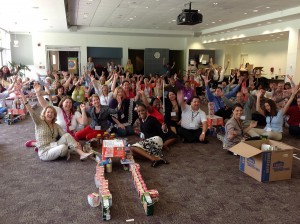 For Charlotte team building events, we'd suggest a fun charity team building event like Build-A-Bike ® or The Ace Race ® golf team activity. Although our main office in North Carolina is in Charlotte, we also have a sales office in Asheville, and we teach programs in Winston-Salem and Raleigh-Durham as well. In addition to the charity team building activities, we also have both outdoor team building activities and indoor team building events for meetings and conventions. The links below will provide you with details about our entire course catalog and meeting services.
Team Building in Charlotte, NC
Leader's Institute Charlotte ®

6000 Fairview Rd #1200
Charlotte, NC 28210 US
Phone: (704) 469-6055



For More Information or to Request a Quote…
A Few Recent Charlotte Team Building Events.

Aerocrine Build-A-Bike Morrisville, NC Aerocrine, a medical device company located in Raleigh, Durham Chapel Hill area was looking for a team building solution and requisitioned the Leaders Institute to help them bond their new inside team. Joanne Zellner found that the Leaders Institute had many team building activities and chose the Build-A-Bike ® team event to instill a cohesive ...
Davidson College Build-A-Bike Davidson, NC Davidson College, Davidson N.C. a committed institution to developing their talents for lives of leadership and service, needed a team building event for the students involved in the Scholars for Civic Engagement organization. Kristen Booher had done her research and found that the Leaders Institute had the perfect team building program for her students. The ...
Blue Cross Blue Shield Rescue Bear Team Event Durham, NC Blue Cross Blue Shield Headquarters in Durham, NC needed a fun team building event with a charity component for their quarterly meeting on their Durham NC campus in August 2013. They experienced a successful Build-A-Bike ® team building event during one of their previous conferences and wanted a different team building event that would ...