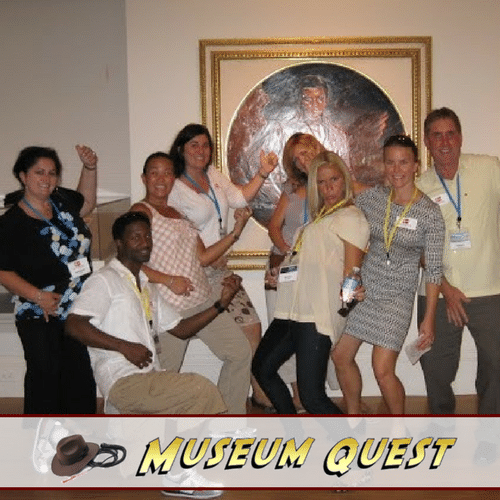 I have to admit that The Museum Quest is one of my favorite team building activities. It has all of the fun and camaraderie building aspects of a traditional scavenger hunt, but the activities are in a confined area and indoors. So, you don't have to have a weather-related back-up plan. Another great advantage to this type of program is that every city has one to dozens of different museums, so the options are endless.
Team Building Event Description

Museum Quest Team Scavenger Hunt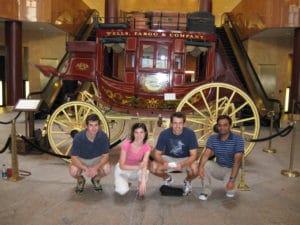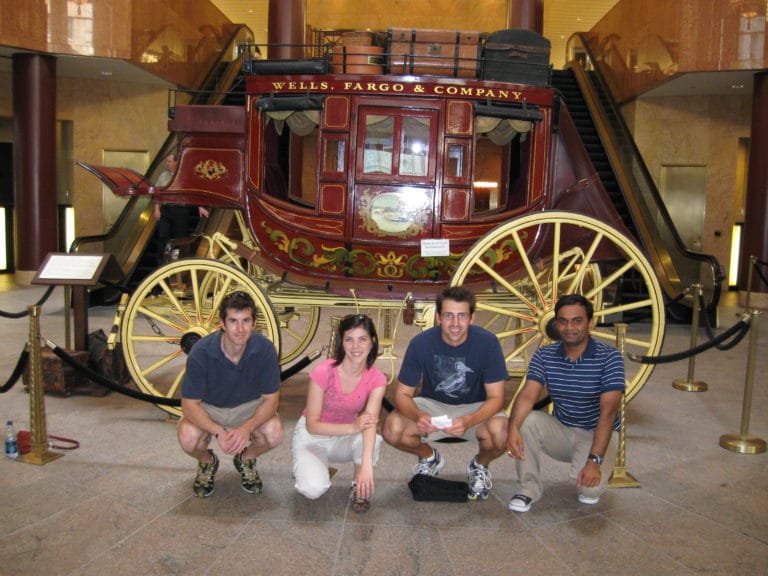 Want to channel your inner Indiana Jones? If you love history and adventure, then the Museum Quest is perfect for your group! The Museum Quest team scavenger hunt is a version of the Camaraderie Quest that allows your team to complete their treasure hunt without having to deal with the hot or cold temperatures outside and without having to organize a "back-up" because of the weather. Just like in its sister program, the outdoor Camaraderie Quest, teams are given an iPad with a custom designed team treasure hunt. They then receive points for answering question, taking team photos, or participating in a team video to prove that they accomplished each task. So, this high-tech scavenger hunt that is custom-made for your group and for your choice of museum. At the conclusion, we collect the iPads and score the results.
The Museum Quests are designed to fit a 2.5 hour time frame, which is composed of a short introduction, two 45-minute quests, and a 30-minute debrief and slideshow. (*** Most museums do not have a location for an introduction and ending slideshow, so we often conduct these in a 2-hour format.)
* All activities in this event are low impact, so it is suitable for all physical abilities, but you might look at shortening the outdoor time if the weather is very hot or cold.
For More Information or to Request a Quote…
Helpful Links: All Team Building Activities or Other Scavenger Hunts.
Team Building Event Features
Group SIze

8-120

People

Space Requirements

N/A

ft2/person

Time Needed

2

Hours