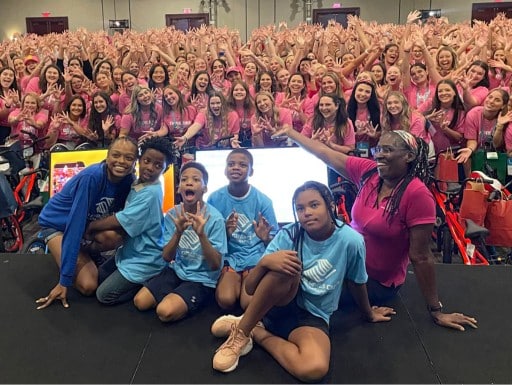 The Zeta Tau Alpha sorority gathered for a Build-A-Bike® team building event in Indianapolis, IN. With an incredible turnout of over 600 members, the aim of the event was to fortify the bonds of sisterhood. Additionally, the goal was to make a significant impact in the local community. Held at the Indianapolis Marriott Downtown, this gathering was a unique blend of sisterhood ages ranging from 18 to 99!
Zeta Tau Alpha is a sorority committed to making a difference in the lives of its members by nurturing each individual's potential. Their mission is to establish a purer and nobler womanhood globally. Consequently, the organization values the distinct qualities each sister brings, forming a robust bond of sisterhood that stands the test of time.
Zeta Tau Alpha Sisters Assemble for Build-A-Bike® Event in Indianapolis, Indiana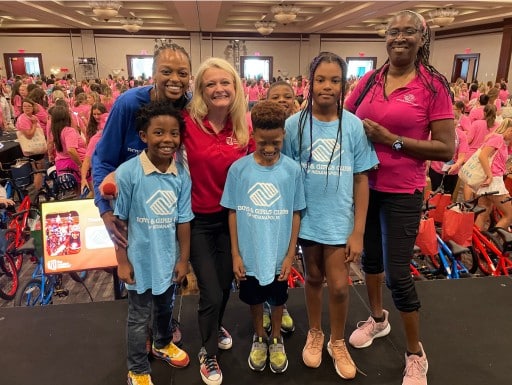 Zeta Tau Alpha's Build-A-Bike® event was more than just a gathering; it was a celebration of unity and individual potential. With 650 sorority sisters of all ages, including alumni, the atmosphere at the Indianapolis Marriott Downtown was nothing short of electric. This event didn't just help reinforce the bonds among the sisters. It also served as a fantastic platform for the women to engage in team-building activities. All this happened against the upscale backdrop of the Marriott, adding a touch of luxury to this meaningful get-together.
More importantly, the event resulted in a significant contribution to the Wheeler-Dowe Boys & Girls Club. In total, they donated 82 brand new bikes! This impactful charity work wasn't just an afterthought; it was the heart and soul of the event. The sorority sisters exhibited extraordinary enthusiasm, teamwork, and sense of purpose, making the day memorable for everyone involved. By the end, it wasn't just the Zeta Tau Alpha sisters who were raising the roof—the whole room felt uplifted, united by the joy of giving back to the community.
We extend a heartfelt thank you to Zeta Tau Alpha for their incredible donation of bikes that will surely make a difference in the lives of children at the Wheeler-Dowe Boys & Girls Club. Your contribution means the world to us and the community we serve.
Looking to boost the spirit of sisterhood and contribute to a noble cause? Bring your sorority together for one of our transformative team-building events in Indianapolis, IN!