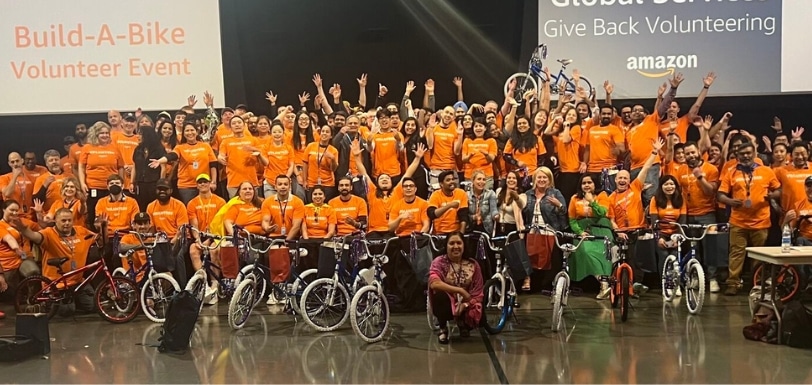 I say it so much, people probably roll their eyes, but… I LOVE MY JOB!!!
Alongside colleague Candace Cox, I led the Global Executive Team for Amazon through a Build-A-Bike® team building event at their headquarters in Seattle, WA. Oh yeah, and something amazing happened: 54 KIDS GOT BRAND NEW BIKES!!!!! 54 HAPPY, EXCITED, WONDERFUL KIDS GOT THEIR FIRST SET OF WHEELS!!!!!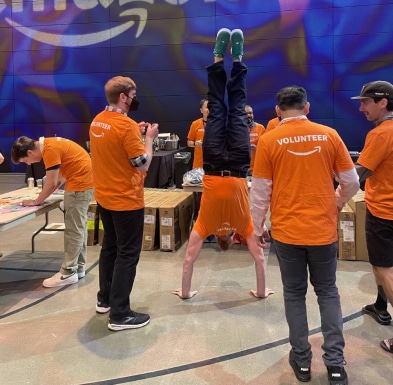 Surrounded by 250 Top Leaders who VOLUNTEERED to be there; THIS is how you become the very best version of yourself!!! Children's Home Society of Washington and Mary's Place graciously accepted this massive donation and are forever grateful.
From the hilarious cheering to amazing acrobatics (including a hand-stand!), to people dressed as Super Heroes, Amazon leaders set the bar for building camaraderie and generating enthusiastic cooperation from the Team! And did I mention my Wonder Woman shoes?? I have worn the same Converse coast to coast for the last 6 years making sure kids everywhere have a bicycle. Seeing other professionals flying around in capes and masks brought the fun to a whole new level!
250 Amazon Leaders Gather for Emotional Team Building Event in Seattle, Washington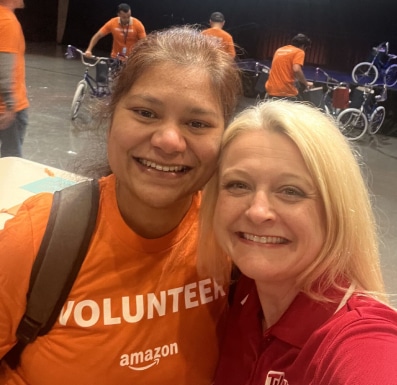 It's common for at least one person get teary-eyed at the end of our Build-A-Bike® program, but it's the hugs of appreciation that are forever burned in my memory. One girl wanted not one, but two hugs! As she described, she came all the way from India for this meeting, and had never experienced such a profoundly emotional impact at a Team Building event:
"This meant the world to me", she explained while wiping away tears. "Thank you so much for what you just did."
"THANK YOU!!!", I replied. "It takes people like YOU being willing to make a difference."
It also takes organizations like Amazon that are willing to afford their team members the opportunity to unite and make a difference in their surrounding communities.
Great organizations create great environments where people want to be!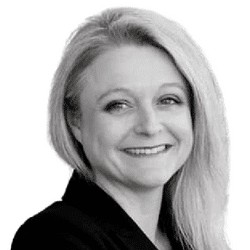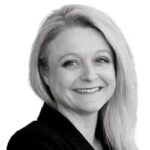 Amy Maybury is a Consultant and Senior Instructor for The Leaders Institute ®. She is based in Dallas/Ft Worth but teaches throughout the US, Mexico, and Canada.