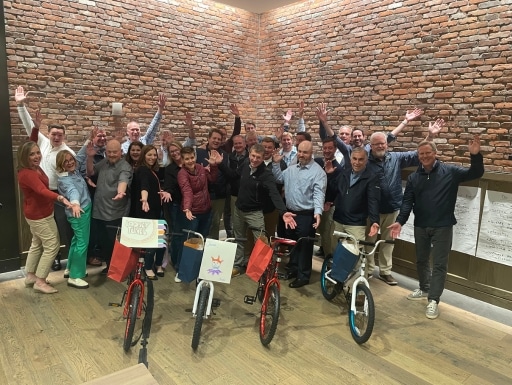 Spinnaker Support, a globally recognized provider of enterprise software support services, participated in a Build-A-Bike® team-building event in Denver, CO. This event was part of a three-day gathering of Spinnaker Support's C-Suite executives from the US and the UK. The surprise activity not only brought a unique element to the meeting, but also offered the executives a rewarding experience. In the end, they were able to deliver the new bicycles to the children of Village Exchange Center.
Spinnaker Support is a trusted name in providing on-premise and cloud-based enterprise software support services. Catering to a broad spectrum of clients ranging from mid-size to Fortune 100 global enterprises and public sector organizations, Spinnaker's services are vital for their clients' successful operation. With an impressive footprint across 104 countries, Spinnaker meticulously monitors, maintains, and enhances its clients' software, ensuring optimal performance under changing business conditions.
Spinnaker Support Executives Come Together for Build-A-Bike® Event in Denver, Colorado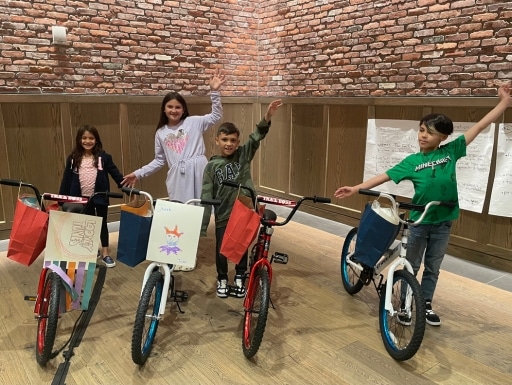 The Build-A-Bike® event served as an exciting surprise element of a three-day meeting for the C-Suite executives of Spinnaker Support. The participants, a mix of top-level executives from Spinnaker's US headquarters, other parts of the US, and the UK, saw this event as an opportunity to engage in a fun, collaborative effort outside of their routine boardroom meetings. Not only did the event
provide a unique setting for team building, but it also allowed them to contribute to a cause that resonated with their spirit of community service.
The high point of the event? Undoubtedly the moment when the children from the Village Exchange Center arrived to accept their new bikes. This sight was immensely rewarding for the executives, who worked together to assemble the bikes. The joy and gratitude of the children further heightened the sense of accomplishment among the team members. This memorable experience reaffirmed the commitment of Spinnaker Support towards their community and fostered a stronger bond among their executives.
We extend our heartfelt thanks to Spinnaker Support for their generosity and active participation in this event. Our gratitude also goes out to the Village Exchange Center for their continuous efforts to support the community.
Planning an out-of-the-ordinary meeting for your executives? Elevate the experience with our engaging team building games in Denver, CO!