Over 60 employees of Aviva USA Have Fun Feeding Homeless.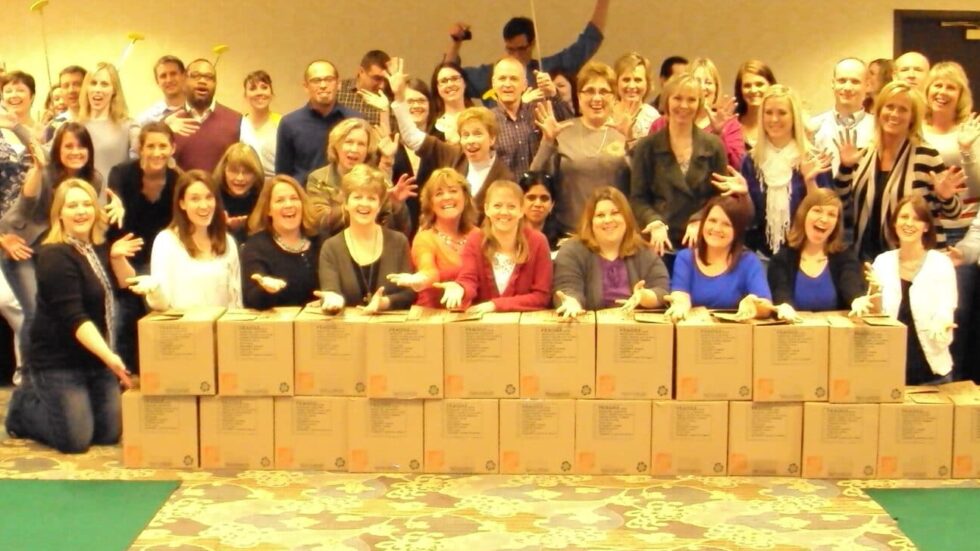 Over 60 employees of Aviva USA came together for an Ace Race reg; Golf Team Building Event in Kansas City, Missouri. Aviva is one of the largest worldwide life insurance and annuity companies in the world. They are also a real hoot to work with!
The Ace Race reg; is a fun and fast-paced team building program in which the participants design miniature golf holes out of non-perishable food items. The goal of the event is for each team to make a hole-in-one at each of the holes. At the end of the event, the food is donated to a local food pantry. In this case, over 500 pounds of food was given to Harvesters Community Food Pantry. It is a fun event with a little bit of team building skills built-in. The participants enjoyed the experience and were proud to give back to the community.
One of the real benefits of the experience was the team members working together to solve problems. To do this, they have to work together and share control. Team members learned that everyone has their own areas of expertise. After realizing this, they were able to recognize the talents of each person and let each function in what they do best.
Team building and especially team leadership is not about having control. Instead, it is in learning that control is something that the best team members know how to give to others when it is in the best interest of the team. The Ace Race Team Building Event helps team members know how to appreciate and build one another up.
Thanks to Aviva for a great event. And thanks to Harvesters in Kansas City for accepting Avias generous donation.