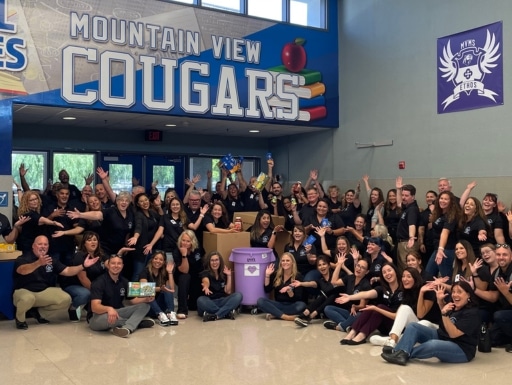 Beaumont Unified School District participated in an energizing Ace Race® team building event in Beaumont, CA, for 100 administrators. This innovative team-building event marked the end of a two-day meeting. It set an inspiring tone for the new school year. The excitement of the miniature golf course competition was coupled with a significant charitable contribution to the local community.
Beaumont Unified School District is committed to providing quality education to its students. Through a synergistic partnership involving the school, home, and community, they create an environment that fosters intellectual, academic, personal, and social growth. Their vision is to lead, assist, and motivate students to achieve their goals and become responsible and productive citizens.
Ace Race® Event Unites Beaumont Unified School District Administrators in Beaumont, California
The Ace Race® event served as a rousing conclusion to a two-day meeting of Beaumont Unified School District's administrators. It was more than just a game, however. It was a unifying experience designed to kick off the new school year with enthusiasm and collaboration. By building a mini golf course out of non-perishable food items, the participants not only enjoyed a fun and engaging challenge but also demonstrated creativity and teamwork.
The highlight of the event was the donation. In total, approximately half a ton of non-perishable food to Carole's Kitchen, a local food bank. This generous contribution showcased the district's commitment to community welfare and aligns with its values of social responsibility. Additionally, the combination of a spirited competition and a meaningful charitable act made this event a memorable and fulfilling experience for everyone involved.
We extend our heartfelt thanks to Beaumont Unified School District for their participation in the Ace Race® event and for their generous contribution to Carole's Kitchen. Their dedication to community and team spirit truly sets an inspiring example.
Looking to energize your team for the new school year? Try one of our charity team building events in Beaumont, CA!