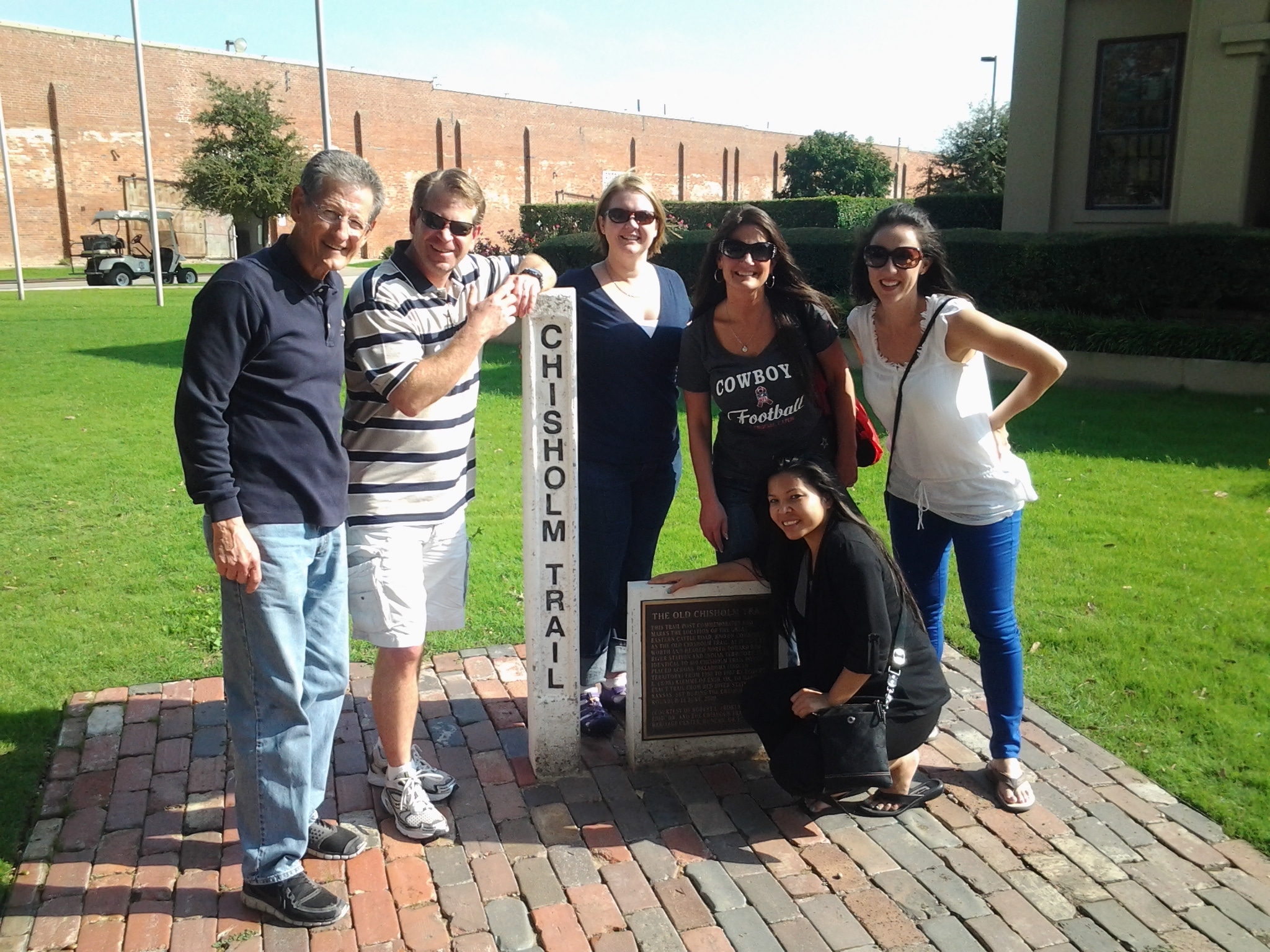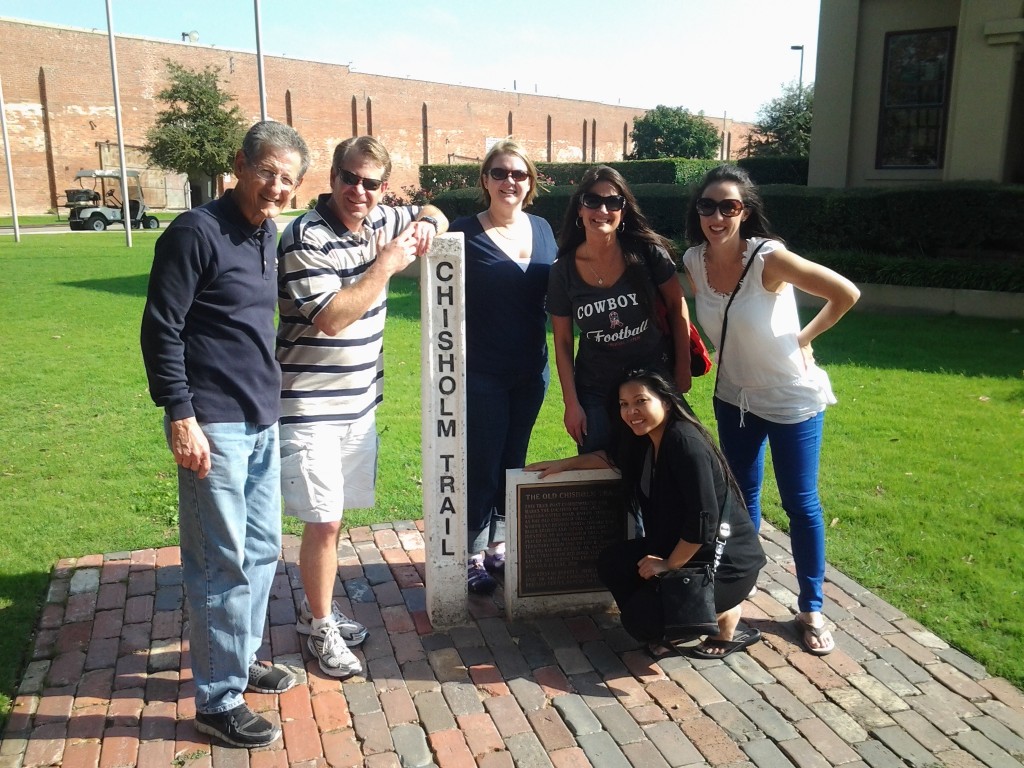 On October 5th, Richie Lee, Founder of Lee Financial, rewarded his team with a fun day in the Fort Worth Stockyards. They included a Camaraderie Quest team scavenger hunt in the festivities. Lee Financial, of Dallas, continues to be the industry leader and innovator. Their mission is to help clients make careful, intelligent decisions to achieve security and success.
The tour bus showed up at the office to pick everyone up. They started the day with the VIP tour of the Dallas Cowboy Stadium. The team got to take pictures on the field and throw footballs around. Next, they traveled to Fort Worth to have lunch at a famous eatery, Joe T. Garcia's.
Financial Team Conquers a Really Fun Team Scavenger Hunt in Ft Worth.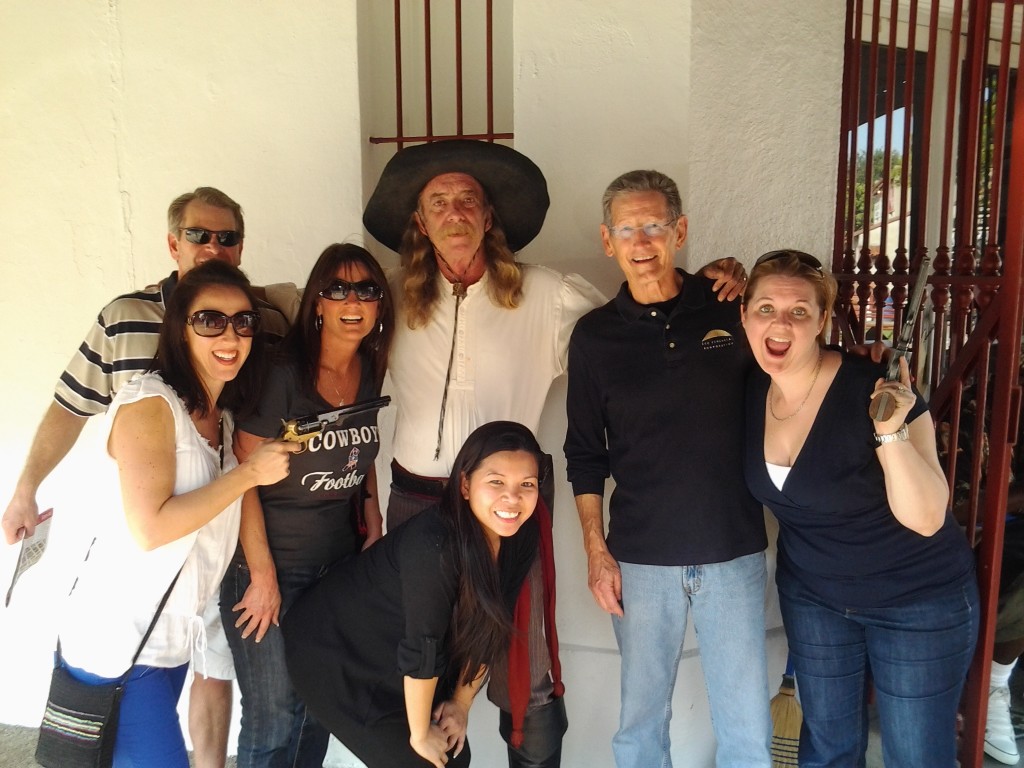 The quest started at The Bullring, the first known gambling hall in Fort Worth. The group was very excited about that fact and it was a great place to meet. The owners went through the history of the Hall and treated everyone to cookies and brownies.
Next, the Lee Financial group embarked on the Fort Worth Stockyards with enthusiasm, energy, and real competitive nature. They couldn't wait to ride the bull at the Rodeo Zone. Another highlight was making a movie of the team conducting a jailbreak. All of the clues were provided via smartphones.
Sarah Beattie the contact and organizer for the day's events chose the teams very carefully. She placed people in non-leadership roles to be the team captains. In addition, she mixed up departments so everyone worked with different people. This group was competitive to the end as we summarized the event the group looked at the pictures that everyone took, adding and subtracting points for not following directions, wrong answers and upside-down photos all got huge laughs.
If you want information about how your team can organize a "fun treasure hunt for your team" click this link. For a list of all of the team activities in Fort Worth, TX, click here.
Richie Lee shook our hands along with a few others and said, "This was great and thank you for being a part of our day".