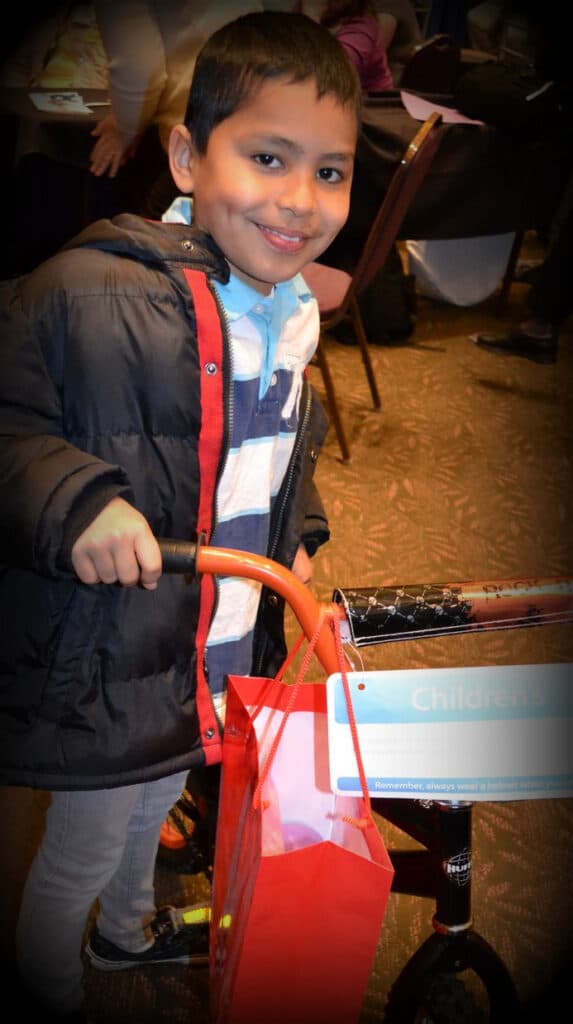 JetBlue learned better teamwork and made kids smile with a Build-A-Bike ® in Park City, Utah. Teamwork is a priority, for these high-fliers.  Jet Blue doesn't just get you where you need to go, they give back to the communities in which they do business.  Park City is a place of contrasts.  Sleek Mercedes drop and pick up skiers, there are spas, elite restaurants, and galleries, but there is also need.  Many of the people who have lived in the shadow of the mountain for years have struggled during these tough economic times.
So JetBlue decided to bring its groups closer together and the community closer.  Bikes, teamwork, and more bikes.  All in the name of giving.  JetBlue's goal is to help kids having a rough time – have an easier time.  They want them to know that someone outside their family cares about them. Over several months, JetBlue executives met with their folks on the ground, the ones who take calls, create vacation packages, and just make life for the flyer a bit easier.
JetBlue takes team building and fun, very seriously.  From camping it up with bunny ears to visiting the Olympic Luge run they got to know each other in a very different way.
It all came together as they built bikes and gave them to kids who had none.  Big Brothers, Big Sisters accepted the bikes and JetBlue folks got to meet a "little." His name is Miguel, and he brought more than a few loud hearts thumps to the room.  All anyone wanted was for Miguel to have a great life.
By Connie Timpson/Sr. Instructor/Performance Coach/The Leader's Institute ®.