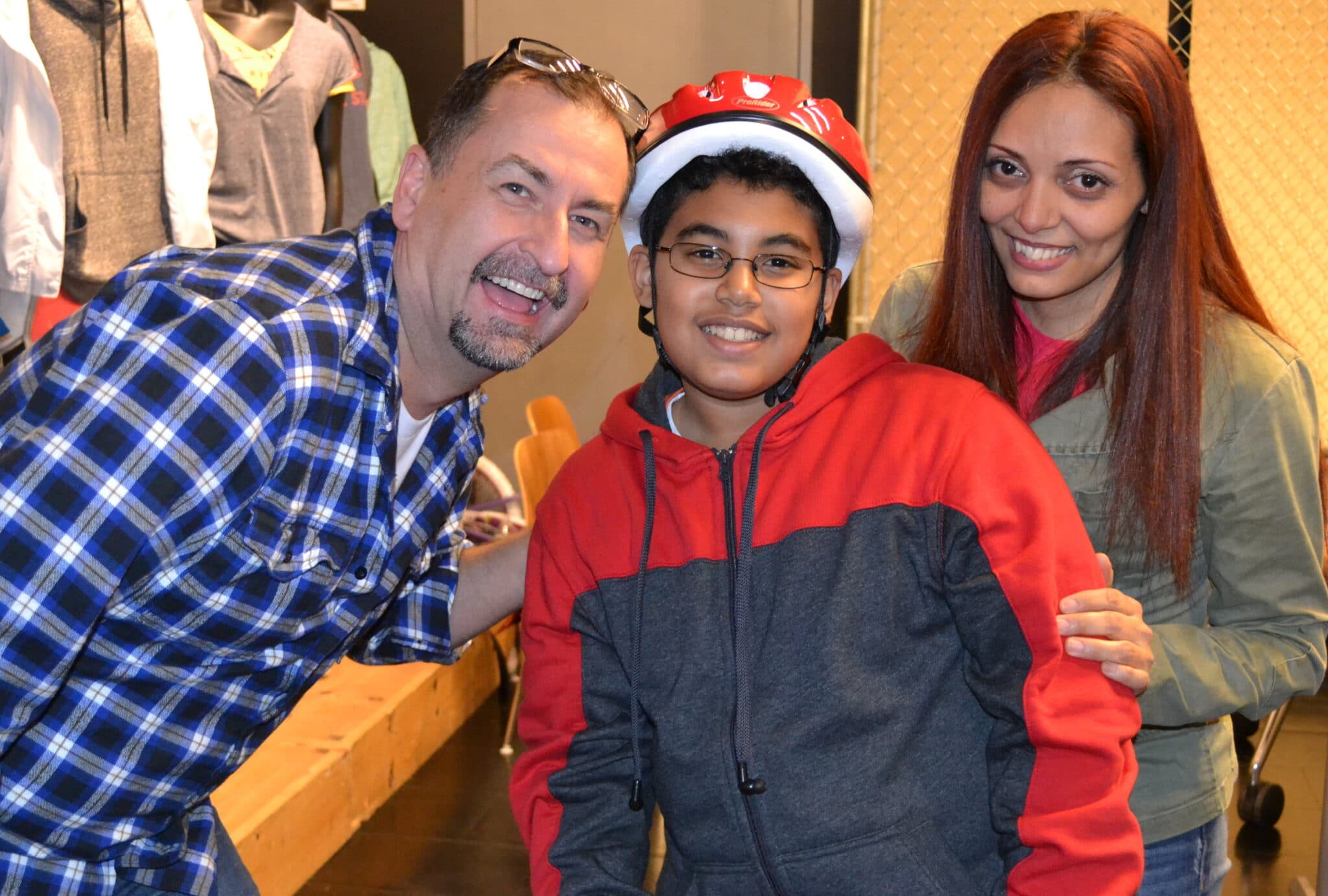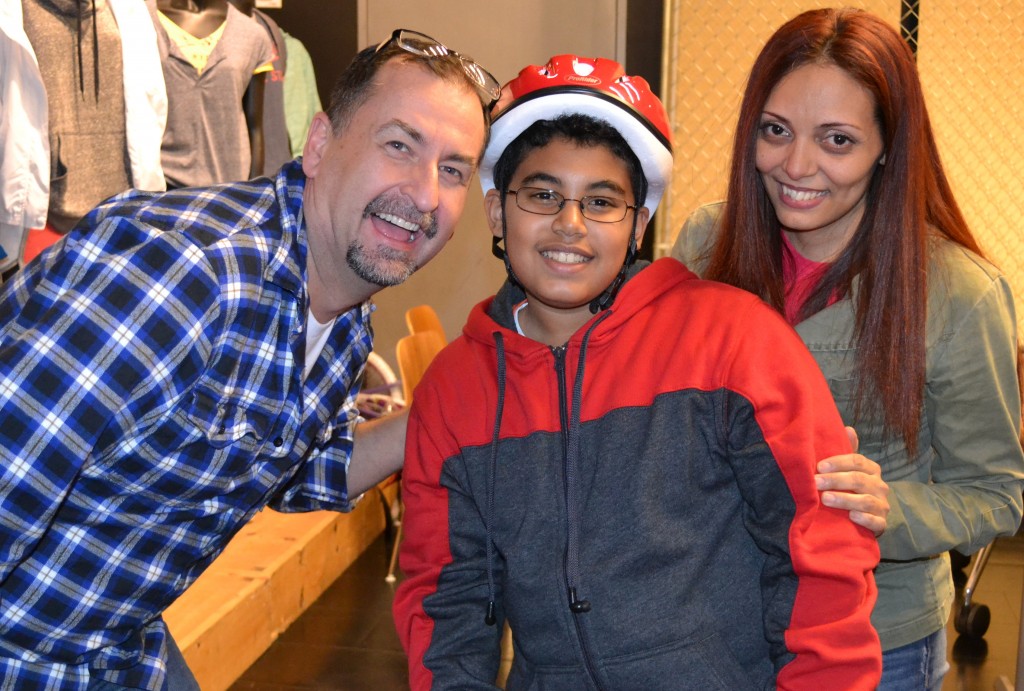 Nike put one of its many fine shoes forward in, New York City, with a Build-A-Bike ® team building event for charity. Nike, Converse, Cole-Haan, Hurley, Jordan Brand, Nike Golf, Umbro, and did I mention high-tech wristbands that measure your "use of fuel". Really.  Participants laced up and worked to create a stronger team, and share their good fortune with less fortunate. This ever-expanding company called timeout, and learned how to incorporate good team principles, like communication, collaboration, appreciating each others' skills, and accomplish a common goal. The goal this day was to solve some puzzles and earn some parts for bikes, they then presented to kids from the Salvation Army.
Nike Builds Bikes for Kids in New York City
The folks from Nike knew about one family in particular that had gone through a really tough year, mom had a stroke and medical bills brought the loss of home and possessions. Nike wanted to help. In fact, one of them personally donated a mountain bike for the older child. It was a rough and tumble beauty, perfect for a 16-year-old. The littler kids got bikes that sent a powerful message – "life may be difficult, but there are many who care about you".
If you want information about how your team can organize a "bicycle build for charity" click this link. For a list of all of the team building events in New York City, click here.
This was a day to remember, to take to heart, and learn about each other, while practicing the principles of teamwork, all designed to strengthen their team. By Connie Timpson/Sr. Instructor/Performance Coach/The Leader's Institute