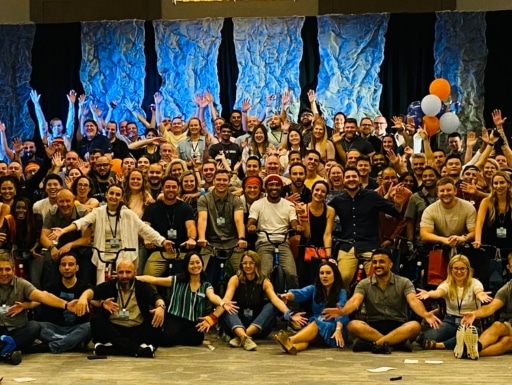 Nintex, a leader in process intelligence and automation, successfully held an enriching Build-A-Bike® event in Bellevue, WA. Gathering their diverse team from around the world, the company used the occasion to strengthen bonds among employees, while also contributing to a good cause.
Nintex sets the global standard for process intelligence and automation. Serving over 10,000 organizations across 90 countries, the Nintex Process Platform empowers businesses to accelerate their digital transformation journeys by efficiently managing, automating, and optimizing their processes. With a commitment to fostering a supportive workplace, Nintex enables its employees to excel in their work every day. Their core values: delivering on commitments, not waiting, and operating with respect and consideration, are integral to their operational philosophy.
Nintex's Globally Unifying Build-A-Bike® Event in Bellevue, Washington
Nintex's Build-A-Bike® event brought together team members from across the globe. Many of the participants were meeting in person for the first time, despite having collaborated remotely for years. Nintex had wanted to do this event since eight years ago. The overwhelming response confirmed that the wait had indeed been worth it.
The team worked hard knowing that the bicycles would be donated to children in need. Unquestionably, this brought additional joy to the Nintex team. It also amplified the impact of their team-building efforts, turning it into a cause for societal good.
We extend our deepest thanks to Nintex for their spirited participation in the Build-A-Bike® event and for harnessing the power of teamwork to make a meaningful difference. The impact of your efforts resonates beyond the bounds of your team and into the community.
If your organization is looking for an engaging way to build team camaraderie while also contributing to a noble cause, our charity team building events in Washington are what you need. Get in touch with us today to find out how you can create a memorable experience for your team while making a significant impact on your community.