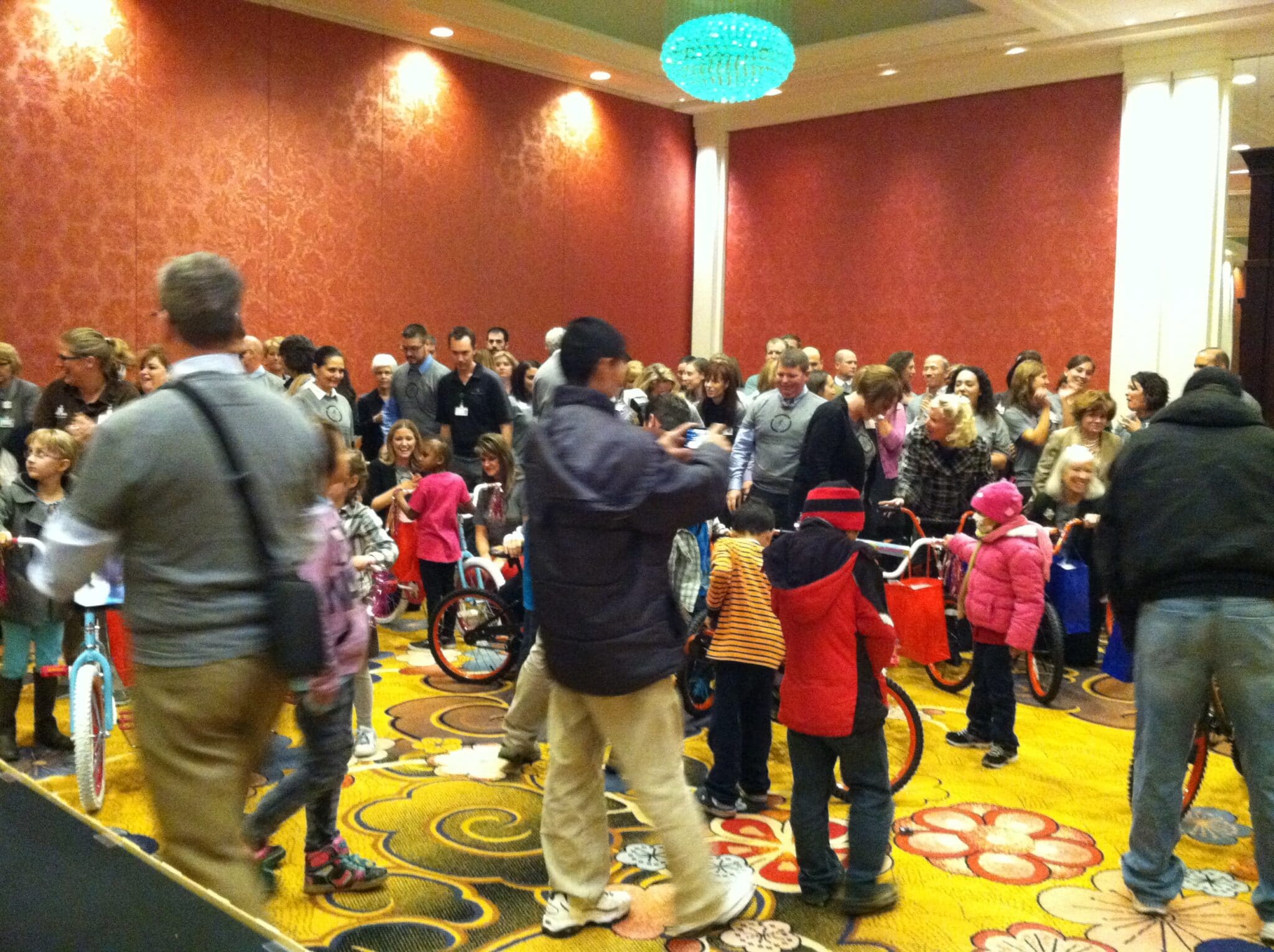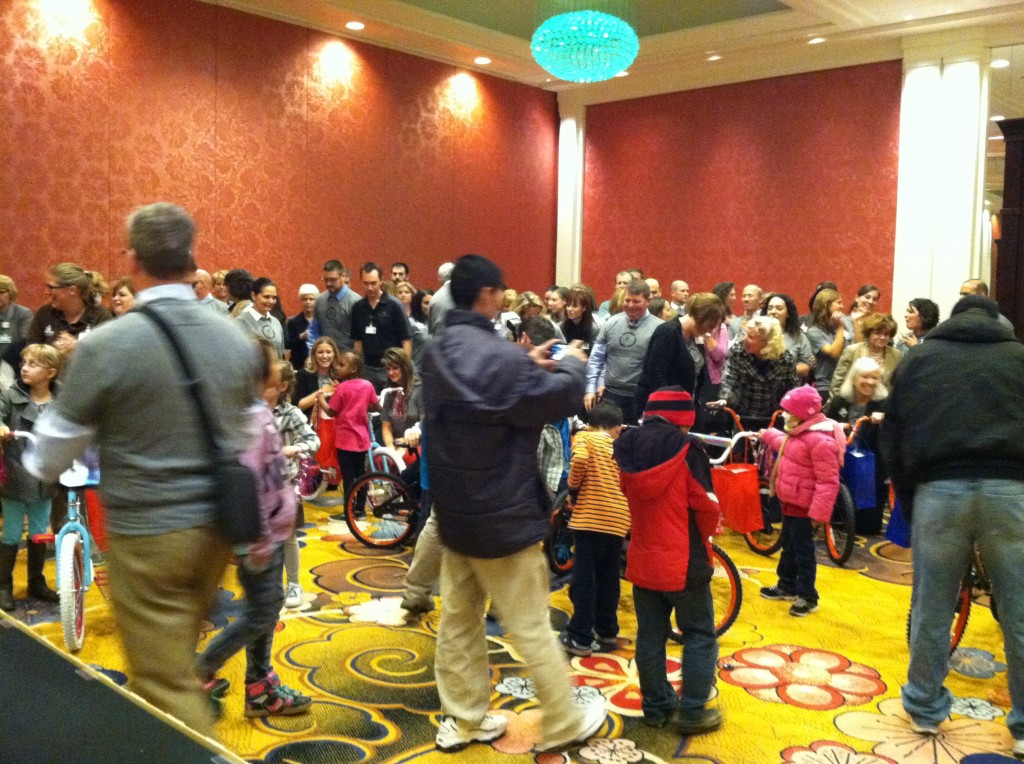 Spectrum Health recently included a Build-A-Bike ® event at the kick-off of their Spectrum Health University program in Grand Rapids, Michigan. There were 90 new managers from around the company gathered to start a year of leadership development programming together as they move into new positions.
Spectrum Health is a not-for-profit system of care dedicated to improving the health of families and individuals. With corporate offices located in Grand Rapids, Michigan, and a footprint that covers the entire state, Spectrum Health provides high quality, high-value care to millions of individuals. The organization includes a medical center, regional community hospitals, a dedicated children's hospital, a multispecialty medical group, affiliated physicians, and a nationally recognized health plan, Priority Health.
This high-energy, fun workshop gives participants the opportunity to interact, compete, and ultimately work together to solve a series of challenges. Due to our competitive human nature, there is typically some skepticism at the notion that the teams need to collaborate to solve the challenges more efficiently. But this group was accustomed to working together across lines and thinking outside of the proverbial box, and they rose to the challenge with enormous energy and enthusiasm!
Spectrum Health Builds Lots of Bikes for Patients at DeVos Medical Center.
By the end of the event, the group had successfully built 14 bikes while reinforcing the important lessons of teamwork, collaboration, giving back to the community, and "Connect to Purpose" – all things that the team organizing the workshop were hoping to emphasize! The bikes were donated to children that are patients and siblings of patients in the DeVos Medical Center, some of whom have long term illnesses. When they came into the room to receive the bikes, there wasn't a dry eye in the house. It was an incredibly moving moment!
"Words cannot express how much we enjoyed you and we look forward to working with you in the future!" — Onilee Hansen-Mills, Spectrum Health
Build-A-Bike ® is not your 'typical' team building event! If your group is looking for a workshop that can reinforce the lessons related to working together more effectively while giving back to your local community, consider including Build-A-Bike in your next conference.
If you want information about how your team can organize a "bike build for charity" click this link. For a list of all of the great team building in Michigan, click here.