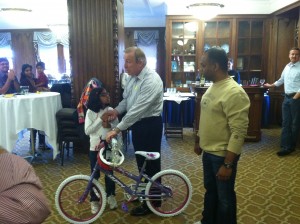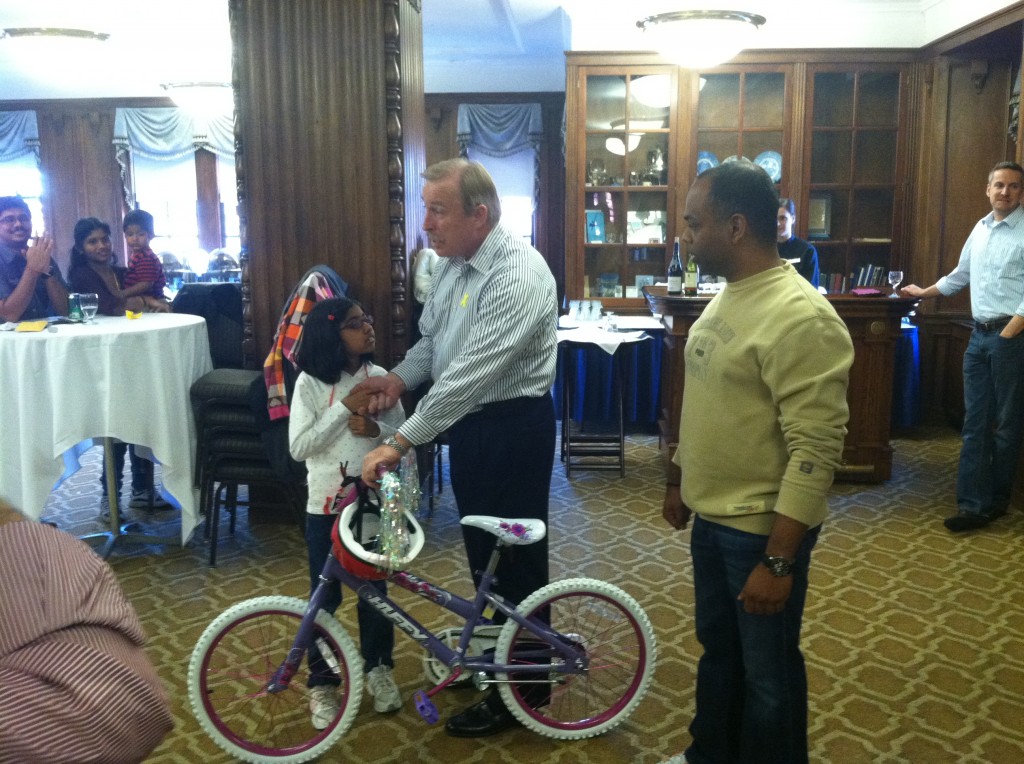 We had a great time in Ann Arbor, MI recently with Thirdware. They organized a Family Day gathering and the Build-A-Bike team building program really took the energy level up!
Thirdware started as a small technology support firm in Mumbai in 1995. Since then, they have grown to over 1,000 employees (and earned a bunch of awards in their field.) The company added these Michigan offices in 2004. That is the same year they organized the first Family Day as a way to bring their team members and extended families together. This year, they decided to give their family an opportunity to interact and enjoy the morning together in a whole new way. So, they added a Build-A-Bike ® event to the agenda!
The majority of the participants were raised in India and have spent their careers working with technology. They jumped right into the activities with a competitive spirit and energy. Husbands and wives competed against each other with friendly banter. In addition, co-workers got into the spirit and joined right in as well.
Thirdware Build-A-Bike ® Team-Building event in Ann Arbor, MI Adds Energy to Annual Family Day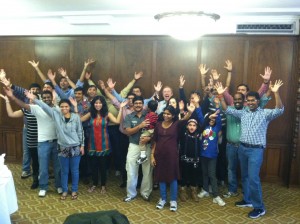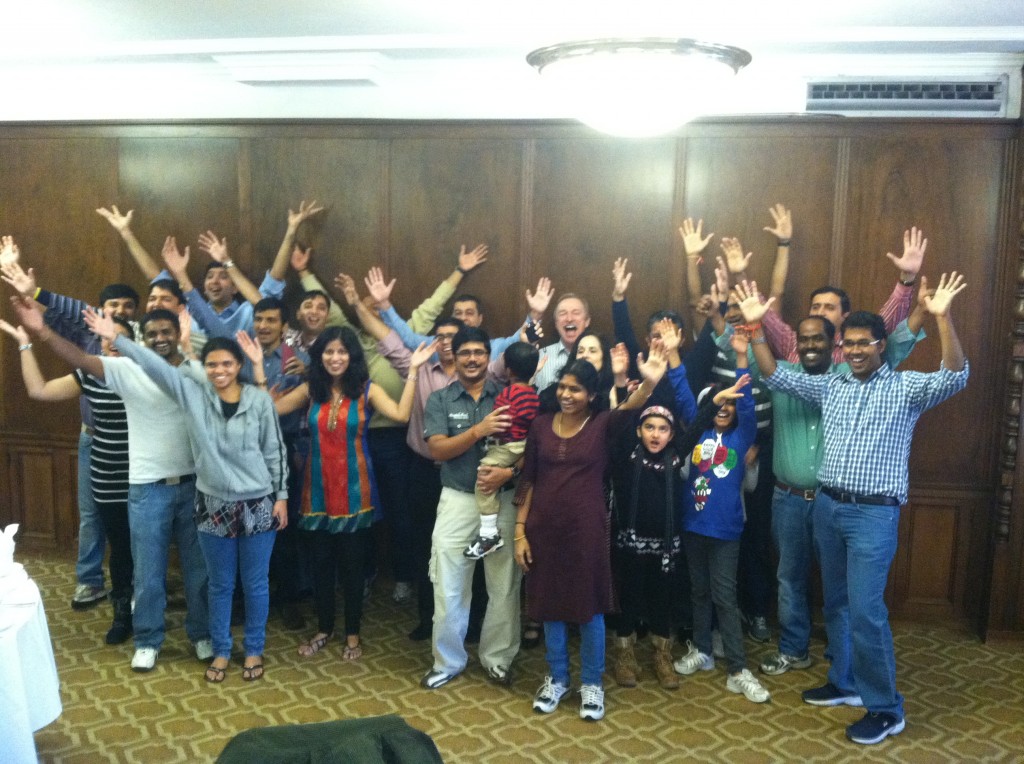 Many of these families came over from India quite recently. So, they decided to donate the four bikes they built at the event internally. The four kids also helped build the bikes during the event. t the end, each got to ride the bikes around as the happy recipients.
Afterward, The group gave us great feedback about the program. They told us about how much they were able to learn about each other from interacting in a completely different way. As I summarized a few of the challenges we put in their way and they were able to tie them back to similar work challenges.
"This event was exactly what we were looking for to spice up our Family Day! Ellen brought great energy and a sense of humor to the activities. Our team had a fabulous experience! We look forward to more of this type of activity in the future." — Dharm Sadasivan, Thirdware
Are you looking to bring more energy and fun to your next corporate gathering? If so, consider including the Build-A-Bike ® Team Activity in your agenda and create a memorable experience for everyone! In addition to events in Ann Arbor and the metro Detroit, Michigan area, we have offices in over 30 cities.