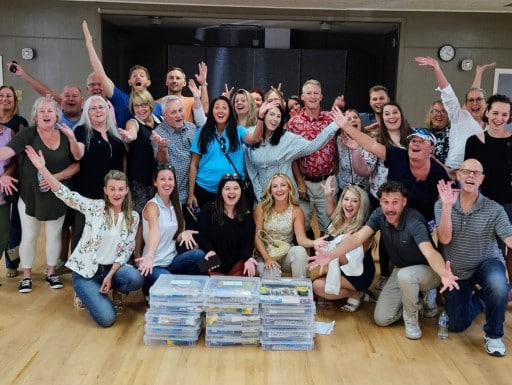 Unitas Financial Services decided to unite its various department members in an engaging Amazing Builders event. The event's aim was to enhance camaraderie while supporting a noble cause. Additionally, it served as a delightful addendum to the company's annual meeting. The event took place in sunny New Smyrna Beach, FL.
Unitas Financial Services is a renowned provider of premier blanket insurance solutions. Some of their products include Lender Single Interest (VSI), Blanket Equipment, Blanket Mortgage, and Mortgage Impairment protection. Their innovative solutions are designed to save time, eliminate the hassle of tracking borrower insurance, reduce charge-offs, and maintain positive borrower relations. Catering to a broad client base, they extend portfolio protection to real estate investors, property managers, and landlords.
Unitas Financial Services Strengthens Bonds at Amazing Builders Event in New Smyrna Beach, Florida
Unitas Financial Services had previously experienced the invigorating energy of a team-building event; it wasn't their first rodeo. This time was no different, with attendees gleefully engaging in activities designed to foster collaboration and unity. Representing diverse departments, participants showcased a spirit of mutual respect, understanding, and the infectious energy of collective accomplishment. The day's activities, filled with laughter and joy, further amplified the company's ethos of teamwork and unity.
While the event was primarily focused on team-building, its heart lay in the charity initiative. The challenges culminated in participants assembling items for donation, all set to benefit the B&G Club of Flager. This gesture not only solidified the bond among Unitas team members but also underlined the company's commitment to serving the community and supporting children in need. The gratitude and appreciation from the team at Unitas, who are known for their exuberance and effusive praise, were heartwarming, making the day even more memorable.
Our sincere thanks go out to Unitas Financial Services for their dedication and generous spirit, showcased not only in their business endeavors but also in community service. We'd also like to extend our gratitude to the B&G Club of Flager for their invaluable contributions to the community and for providing avenues to make a difference.
Hoping to combine team spirit with charitable giving in a fun, engaging way? Dive into our Amazing Builders event in New Smyrna Beach, FL!