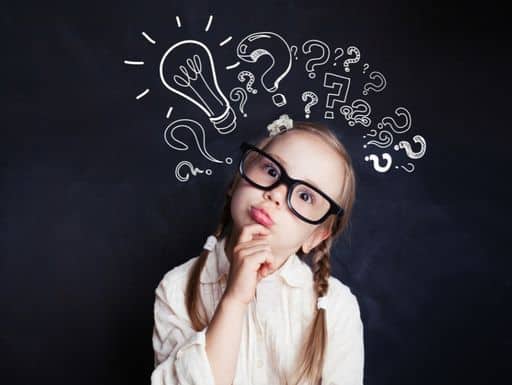 Thousands of people come to our website every day looking for new team building ideas. In fact, the term team building has a number of different definitions. This term means a lot of different things to various people. Companies often have our instructors help them with annual conventions and meetings because they are looking for ways to add enthusiasm and energy to their regular meetings. These one-time, or annual, activities are a fantastic way to build camaraderie and teamwork, but what do you do the rest of the year? Below are a few of our favorite team building ideas that are either free or cost very little to your company.
For Some Reason, a Lot of Good Team Building Ideas Involve Food
Although this first idea isn't free, it is often very popular. Many managers often remember to order breakfast for their employees if the group will be in an all-day meeting or training session, but those types of purchases are really expected, today. However, if you happen to order a couple of pizzas for lunch on one of your employee's birthdays, the notion will often be much more appreciated. A quick note to everyone in the office saying, "Since it is Joe's birthday, we'd like to invite everyone to the break room at lunch for free pizza!"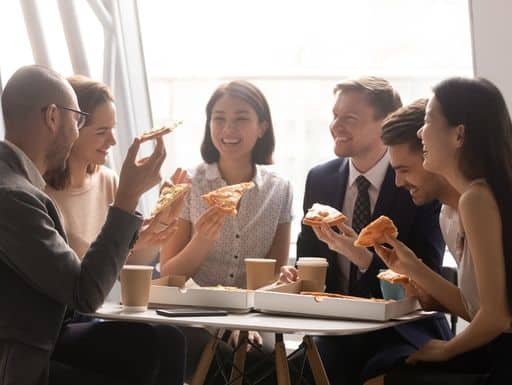 One of my friends had an employee bring her son's chocolate-bar school fundraiser to the office. He had 20 employees in the office. So, he bought 20 bars of chocolate and gave one to each person in the office. The morale in the office rose, his employees each received a nice gift, and the mother who was helping her child was also very enthused. Pretty good investment for $40.
Something often done for birthdays is a monthly cake. A sort of collective celebration for any birthdays occurring during that month. It's a great way to make those aging up feel a bit more special.
A box of tacos builds morale as well. Every once in a while, pick up a box of breakfast burritos or breakfast tacos for the office. Again, these are fairly inexpensive and often very appreciated.
Company-Wide Kudos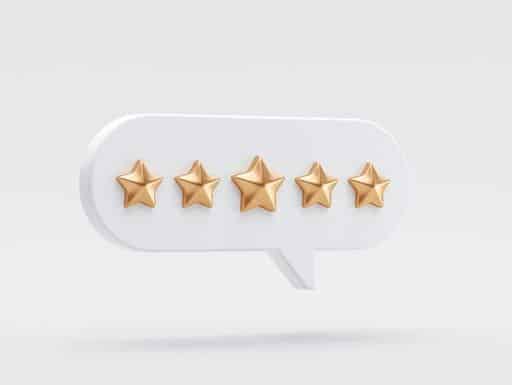 A quick (and free) way to build teamwork is to pass along positive reviews to the whole company (or department). In our company, we send out a survey after each event asking the customer to review and rate the event and instructor. Anytime we get a five-star rating (which is often), we forward the review to the entire company via email saying, "Kudos to (The Instructor)". Granted, since we do get a lot of nice reviews, it does cause a lot of emails to flow. However, that quick, positive feedback increases teamwork exponentially. Personally, I enjoyed receiving a post-it of encouragement or shout-out from a colleague or anonymously. It was a small token of acknowledgment that made me feel noticed.
"Once I did bad and that I heard ever. Twice I did good, but that I heard never." – Dale Carnegie
As managers and leaders, we tend to focus on making corrective comments, but the "atta boy" comments tend to go a long way for positive morale. One of the best ways to build morale is to compliment staff and bonus points if you do so in a fun way.
An Impromptu Outing
When I was in high school, I worked at a fast-food place. One day, those of us working on the day shift decided to go to a movie together. It was a spur-of-the-moment decision. When we all met up at the theater, though, the boss was already there. We were all a little uncomfortable because we hadn't actually invited him. He had heard the discussion, though, and when everyone arrived, he purchased tickets for the entire group. It was such a memorable gesture, that I still recall the gesture over 20 years later. I still think of that first boss as being one of the leaders that I most respect in my career.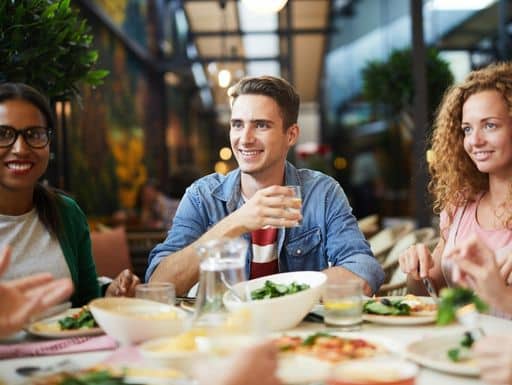 Last year, I had a meeting at our team building office in San Antonio. Since it was summer, I had my son tag along, and we decided to go visit the Alamo, etc. When we arrived in San Antonio, it was almost lunchtime, so as I did the suggestion above — I ordered a couple of pizzas for the group. Then, we spent the rest of the lunch hour at the go-cart track across the street. It was a blast. Most of the folks in this store are salespeople and the rest are in operations, so it was a highly competitive outing. The whole group went back to work with a lot of enthusiasm.
Some companies have created a book club and were successful in keeping them alive during COVID. Book clubs that provided remote workers and the rest of the team (voluntarily) the opportunity to come together to virtually discuss things non-work-related things. These virtual discussions allowed remote employees and the rest of the group an opportunity to share new ideas outside of work.
Get Active During Team Building Exercises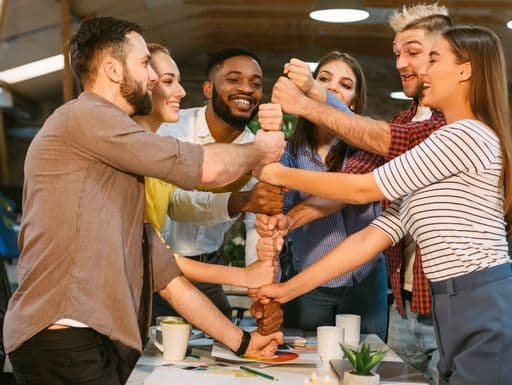 Fun team building activities don't have to cost much at all. Some of my favorite team-building exercises use many items we have lying around the house. A simple game with water bottles or tennis balls can turn even the quietest of staff out of their comfort zone. Icebreakers using index cards or a piece of paper with preset figures written can be used as a means to create small groups. Using the competitive nature everyone has, most team-building activities can boost morale. A great game, the human knot, is a perfect example. It combines communication skills with problem solving and can involve the entire team or smaller groups. The best part about this fun game is the variations you can add to it. Give each team a set amount of time they have to untangle.
Lean into your staff's competitive nature by holding a Quiz Bowl of sorts and asking opposing teams trivia questions. Build in some camaraderie by allowing different teams to create the questions. Bring in some of their creative ideas and bonding by asking a member of the team to answer questions about themself. Then use those questions to quiz an opposing team. Give something as simple as bragging rights or a printed badge the whole team can hang outside their office or on their cubicle. Or is your staff more crafty? Have a DIY craft challenge where teams make a product they have to sell shark tank style.
Another free, paper idea that gets people moving is to use sticky notes as compliments to different people. Write them anonymously. Let people write down a set number of compliments (appearance or characteristics) and then music is played. While the music plays, each member of the team walks around placing their compliment on the back of the person it's written about. The compliments act as a bit of good news to jumpstart the meeting or exercise.
Do Something for Charity
Our Charity Events are very popular at conventions and annual meetings. One reason for this is that while building teamwork and camaraderie, the group is also doing something nice for others. For years, companies have been working with organizations like Habitat for Humanity where the whole company takes a day off to build a home for someone who is homeless. However, your commitment doesn't have to be that dear.
For instance, we conducted a Build-A-Bike ® program for a company in Atlanta a few years back. The group decided to donate the bicycles from the event to an elementary school close to the venue. Build-A-Bike ® has a single part where the teams used markers and construction paper to make a banner. After the program, the participants decided to donate these leftover art items to the school as well. When the principal showed up to receive the bikes, she gave a heartfelt thank you for the craft items. The group was a little surprised, because, compared to the bikes, the arts and crafts were fairly insignificant. The principal told them that she had recently had to discontinue her art program because the school just didn't have the funds to support it.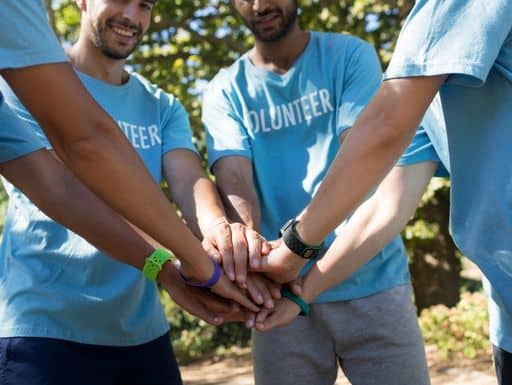 On Monday morning, the boss' office was stuffed with arts and craft supplies that individuals in the office purchased on their own. They made a special trip to the school after work to donate the items.
Remember that the Best Team Building Ideas Come from the Heart
The key to these altruistic activities is that they can't be forced. The more spontaneous they are, the more welcomed they are received. I'd suggest that, at one of your regular meetings, identify to the group a specific need of a charity, and then ask the group if they can think of any way that we can help the folks in need.
A team-building event is like the building block to a positive company culture whether the event is charitable or not.
What all of these ideas have in common is that they aren't being used with an ulterior motive. The leader isn't trying to get something in return. Whether you are spontaneously celebrating a birthday, sharing a compliment with the team, doing something for charity, or having an impromptu outing with your employees, you want to do it for the benefit of your associates. If you have that attitude, you'll come up with a lot more ideas than these!