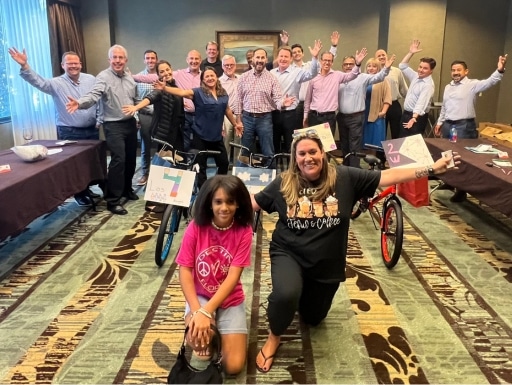 BirchStreet Systems recently participated in a Build-A-Bike® event in Fort Worth, TX. The team, which consisted of 20 members, aimed to step away from rigorous meetings and partake in an activity that was not only enjoyable but also impactful. The result was a fun event filled with strategic collaboration, friendly competition, and meaningful contribution to the community.
BirchStreet Systems, established in 2002, leads the industry in providing end-to-end procure-to-pay SaaS solutions. They operate particularly in sectors such as Hospitality, F&B, Casino, and Clubs. Renowned for their insights, extensive industry experience, and comprehensive spend management tools, they are the trusted partners of global enterprises. BirchStreet Systems prides itself on delivering solutions that empower users, suppliers, and corporates to optimize, transform, and save. Their services, driven by deep collaboration with customers, provide actionable visibility and control into direct material spends, risk of loss, and workflow efficiencies.
BirchStreet Systems Build-A-Bike® Event Inspires in Fort Worth, Texas
The Build-A-Bike® event offered the BirchStreet Systems' leadership team an exciting break from their routine. They collaborated and strategized to earn bike parts and assemble bikes, turning the occasion into a race against time. The event fostered a refreshing spirit of cooperation, bringing a sense of fun and engagement to the forefront.
The activity took on a more profound meaning when the completed bicycles were donated to Angel Heart Kids. This local charity supports children transitioning into foster care. All in all, the charity was immensely grateful for the contribution. This experience resonated deeply with the team at BirchStreet Systems, highlighting the importance and impact of their collective effort.
We would like to express our heartfelt gratitude to BirchStreet Systems for their enthusiastic participation and generous donation. A special thank you to Angel Heart Kids for their invaluable work in supporting children during a time when they need it most.
Does your team need a break from routine meetings? Boost morale and make a difference in your community with our engaging team building activities in Fort Worth, TX!