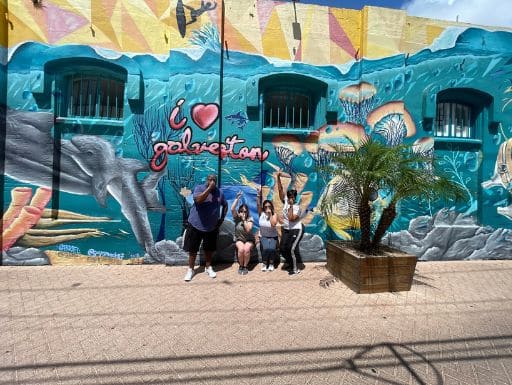 Lamar CISD administrators came together to search the city of Galveston. Their quest sent them to fun sights around Moody Gardens Hotel and other nearby areas.
Lamar CISD prides itself on creating bright futures for its students. The district provides education to the unincorporated cities in central Fort Bend County. LCISD received HEB's Excellence in Education School District in 2009. To further help their communities, each of the district's elementary campuses offers afterschool programs. Lamar CISD utilizes the program, Character Counts, to help students through guidance lessons and as the foundation for campus culture.
Galveston Camaraderie Quest Team Event With Lamar CISD
This quest began in the group's meeting room at the Moody Gardens Hotel. Doug Staneart, the facilitator, met the group as they finished up their morning meeting. It turns out that the administrators for the school district were holding their summer planning meeting. So, they wanted to add a little fun and camaraderie to this meeting. We started the quest by having the group explore Moody Gardens.
Next, the team treasure hunt led them to The Strand in downtown Galveston. The teams took photos along the way to prove they had found each treasure! They made a video postcard, stretched to touch the hurricane water flood line, and made a few interesting photos on top of a huge sundial. (No one was arrested, by the way. Although, I think the group received a warning or two from Galveston's finest.)
Some companies want to connect and bring fun to their staff. In doing so, there are so many pros to having a team-building activity. Our job, in that case, is to bring the fun to the event and to help plan and research.