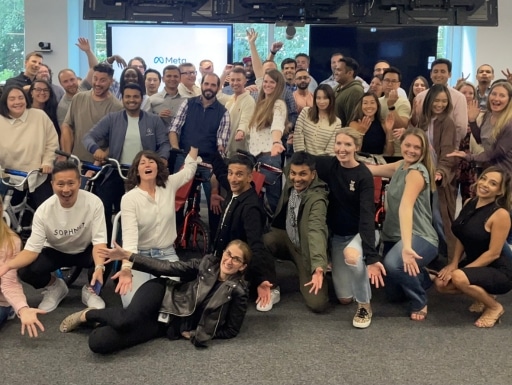 Meta, the global tech giant, kicked off a week-long gathering with a Build-A-Bike® team building event at their headquarters in the Bay Area, CA. Sixty employees, specializing in Meta's retail products from around the globe, worked in teams to construct bikes for charity. The team members demonstrated the power of diverse personality types working towards a common goal.
Meta, formerly known as Facebook Inc., is a multinational technology conglomerate. It's recognized globally for its innovation in social media, virtual reality, and other digital communication products. With employees around the globe, Meta continues to shape the future of digital interactions and build community across its platforms.
Meta Employees Embark on a Build-A-Bike® Journey in the Bay Area, California
The Build-A-Bike® event marked the beginning of a week-long gathering for Meta's team. Team members were divided based on the results of an enneagram assessment. There was an emphasis on the benefits of having a mix of personality types. The activity not only served as a team-building exercise, but it also provided a practical demonstration of how diverse personality types contribute to team success.
The outcome of their collaborative efforts was none other than a set of brand new, shiny bikes. The Redwood City PAL Community Center would receive the bicycles and distribute them to children in need. The exercise served as a tangible manifestation of Meta's commitment to community outreach. Naturally it also fostered a sense of accomplishment among the team. It was an inspiring start to their week of meetings, reinforcing the importance of teamwork and giving back to the community.
A big thank you to Meta for their enthusiastic participation in the Build-A-Bike® event and their generous donation to the Redwood City PAL Community Center. We appreciate their commitment to fostering team spirit and making a difference in the community!
Looking to inspire your team and give back to your community? Check out our full list of team building games in the Bay Area, CA!