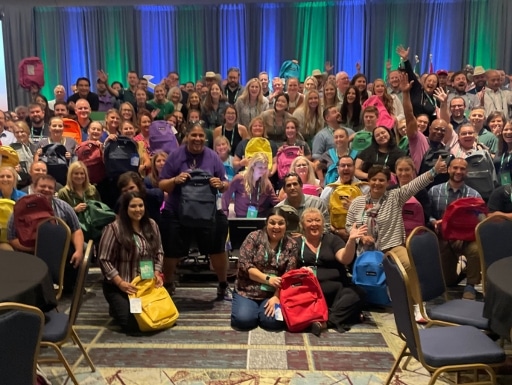 Neogen, a leading company in food and animal safety, participated in the Amazing Builders team building event in Detroit, MI. The event served as a culmination to their three-day conference, aimed at strengthening inter-departmental relationships and promoting unity among the team members. They united under the slogan "All One Team." In the end, their teamwork resulted in a generous contribution to Healthy Kidz.
Neogen Corporation is a leader in developing and marketing products focused on food and animal safety. Their Food Safety Division provides culture media and diagnostic test kits to detect foodborne bacteria, natural toxins, food allergens, and more. The Animal Safety Division offers a range of products from diagnostics and veterinary pharmaceuticals to disinfectants and rodenticides.
Neogen Corporation's Amazing Builders event in Detroit, Michigan
As the last activity of their three-day event, Neogen Corporation's Amazing Builders session focused on team-building and strength recognition. Grouped by personality temperaments, each team member had to rely on the strengths of their colleagues to overcome the challenges presented. This process facilitated a greater understanding of individual strengths and how they contribute to the overall success of the team.
The event not only showcased the strength of the collective team but also highlighted Neogen's dedication to corporate social responsibility. As a result of their teamwork and perseverance, they accomplished finished the Amazing Builders game while generating a significant impact for the Healthy Kidz initiative.
We extend our heartfelt thanks to Neogen for their participation and contributions. A special thanks also goes to Healthy Kidz for the invaluable work they do in our community.
Want to end your conference with a fun and charitable team building event? Get in touch with us today to learn more about our charity team building games in Detroit, MI!