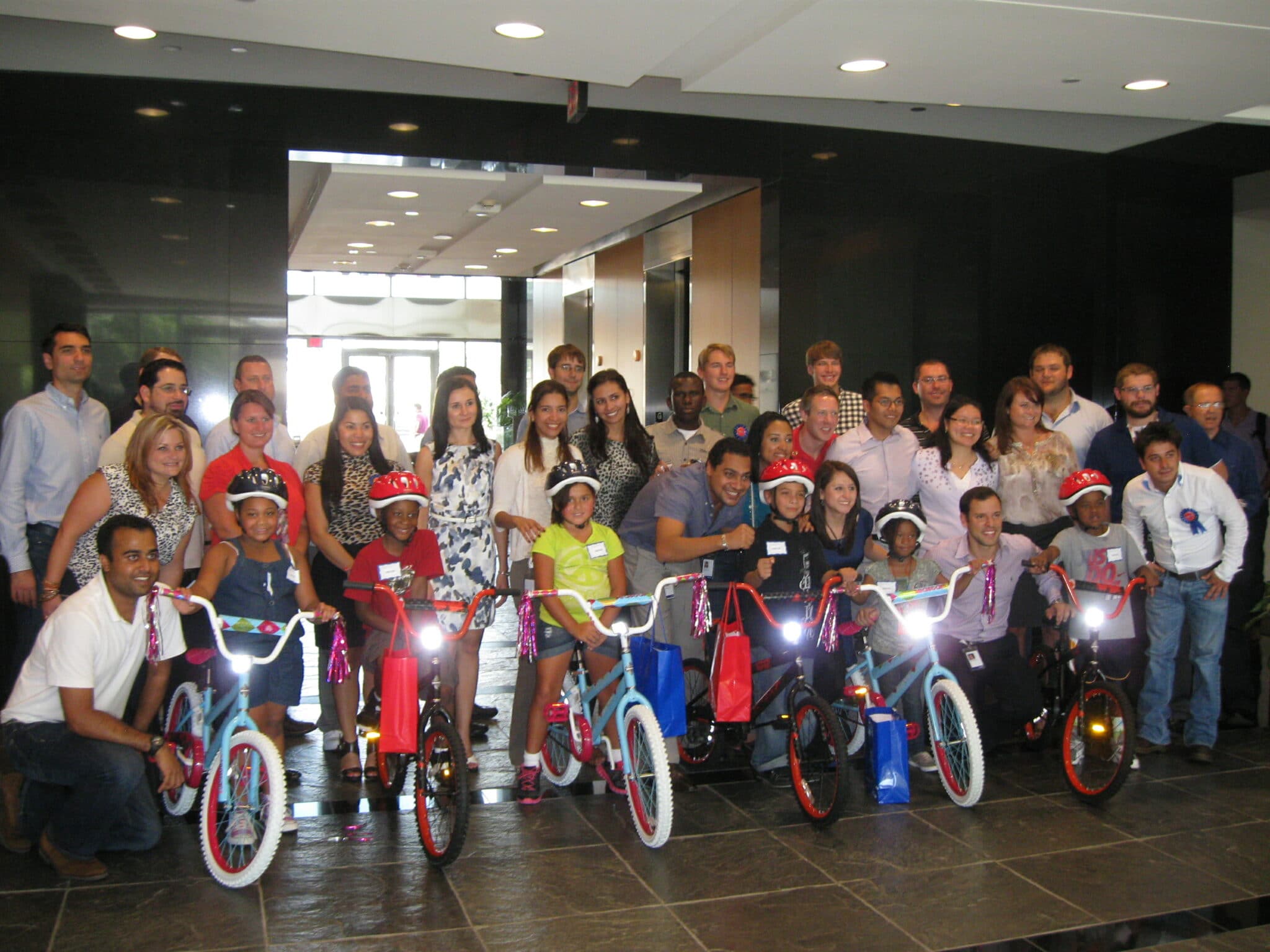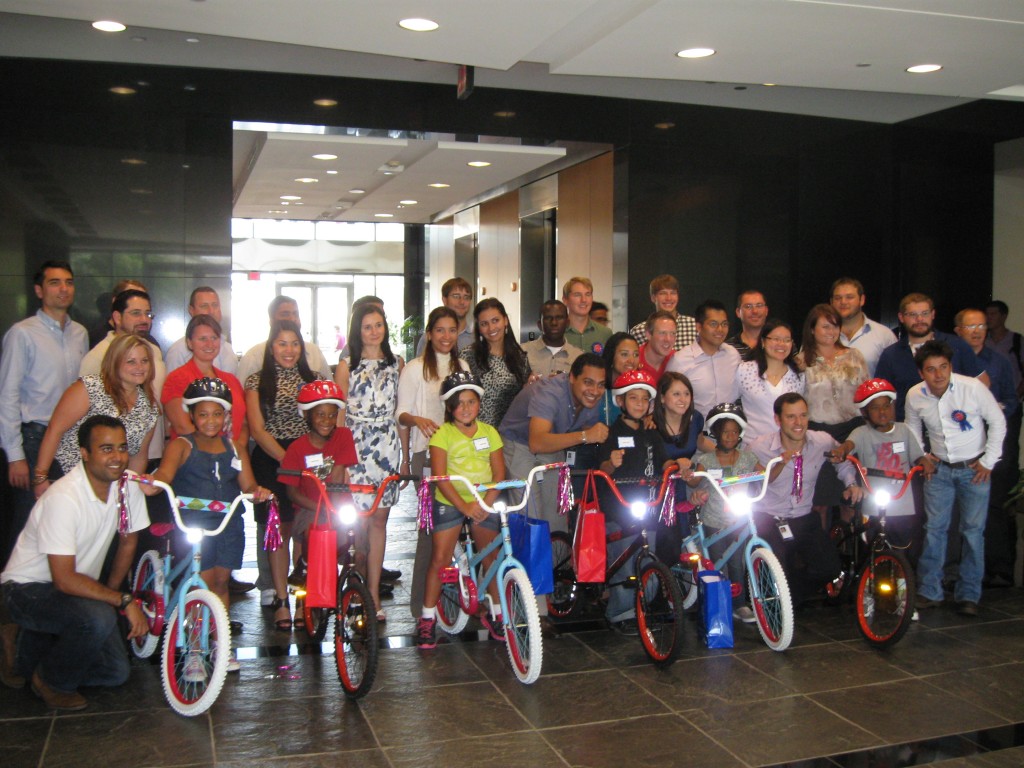 Perkins Coie, a law firm headquartered in Seattle, WA, hosted a Build-A-Bike ® team building event for its newest group of attorneys. The 30 participants attending just graduated or have less than two years of legal experience. Perkins Coie wanted to introduce them to their culture and their commitment to community service initiatives that are so important to the company. The firm has over 900 lawyers in 19 offices across the United States and Asia and it just celebrated its 100th year anniversary last year.
The firm prides itself not only on its strong legal practice but also on its community involvement and its achievement of being listed on Fortune magazine's "100 Best Companies to Work For" for ten consecutive years (2003-2012). It is with a commitment like this that brought the organizers to a Build-A-Bike ® team building event for fun and to give back to the community.
Some of the attorneys had met one another during their time as summer interns, however, not all were summer interns. Also, they came from a variety of different practice groups and US offices so they may not interact with one another on a daily basis. The exercises in the Build a Bike were a perfect way to get the participants interacting and partnering to accomplish the tasks. The problems cannot be solved without the groups working together but they also must go outside of their team as well. This is just how it is in the firm where it is essential for the associates to know their colleagues from across various offices and practice groups, so they can partner with them on future projects. By the end of the event, the new attorneys saw first hand how working together and bridging the gap with other groups is the recipe to success.
A Group of New Attorneys Build Bikes for Six Kids in Seattle.
The Perkins Coie employees' hard work and determination paid off in the form of 6 new bicycles that were donated to the local Boys and Girls Club of King County. Aside from learning new communication skills the Build a Bike team building event also teaches the value of giving back to the community which is one of Perkins Coie's core principles.
If you want information about how your team can organize a "team bike build" click this link. For a list of all of the team building activities in Seattle, click here.
While they grew stronger as a team they were also able to have fun and make a difference in the lives of 6 lucky boys and girls. The team will certainly carry the lessons learned and the fun memories with as they return to their respective areas. The Perkins Coie team hosted a fantastic Build a Bike team building event that helped both the employees and their local community. Thanks to all the employees that participated and made the event a success.