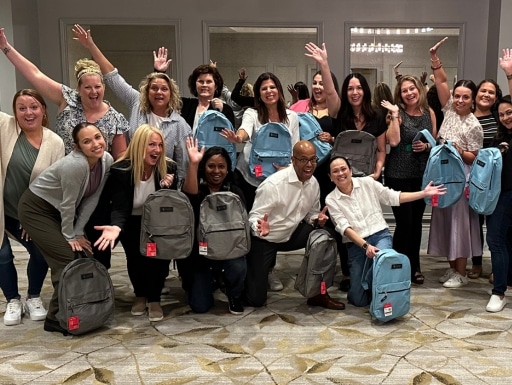 HHM Hotels organized an Amazing Builders event in Philadelphia, PA, bringing together regional managers from across the U.S. for a spirited and cohesive team-building experience. Throughout the game, the group was given the change to demonstrate their efficient problem-solving abilities. Above all, however, they kept in mind that their efforts were going to a good cause.
HHM Hotels is a leading hotel real estate operator, recognized for its consistent performance, stability, and focus on people, processes, and technology. Additionally, with over 240 hotels and $2 billion in managed revenues across the United States and Canada, HHM Hotels stands out for its tireless commitment to delivering results and working collaboratively with public and private owners.
Amazing Builders Event Enhances Team Spirit at HHM Hotels in Philadelphia, Pennsylvania
The Amazing Builders event gathered HHM Hotels' regional managers from all over the country at The Westin Hotel. The lively group displayed their tight-knit relationship, working seamlessly together and sharing plenty of laughs. Each activity was approached with enthusiasm and efficiency, reflecting the company's values and commitment to excellence.
The team's success extended beyond the corporate environment, however. The event culminated in a meaningful contribution to the Boys and Girls Club of South Philly. In the end, the event became more than just a fun gathering. It embodied HHM Hotels' ethos of community involvement, turning the day's activities into a positive impact on the community.
We extend our heartfelt thanks to HHM Hotels for their enthusiastic participation in the Amazing Builders event. Additionally, we thank the Boys and Girls Club of South Philly for being part of this significant day. HHM Hotels' dedication to teamwork and community engagement is truly inspiring and a model for others in the industry.
Is your team looking to foster unity and give back to the community? Create lasting memories with one of our team building events in Philadelphia, PA!