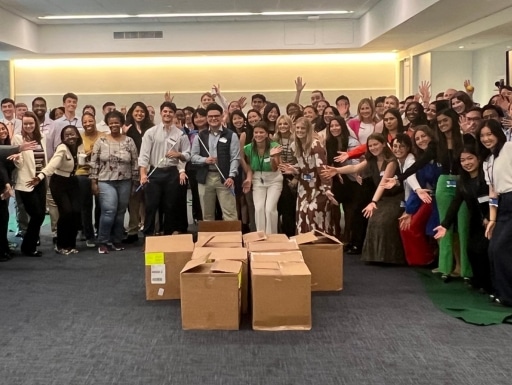 JPMorgan Chase interns came together in Plano, TX, for an exciting Ace Race® mini golf team building event. The objective of the event was not only to foster networking skills among the interns but also to contribute significantly to a local pantry, Minnie's Food Pantry.
JPMorgan Chase is a leading global financial services firm with assets over $2 trillion and operations worldwide. The firm is a leader in investment banking, financial services for consumers, small business, and commercial banking, financial transaction processing, asset management, and private equity.
JPMorgan Chase Interns Participate in Ace Race® Event in Plano, Texas
The Ace Race® event served as a unique and engaging platform for JPMorgan Chase interns to enhance their networking skills. Before they began their contributions to the local pantry, they underwent a learning experience focused on collaboration and connection. The interns embraced the opportunity to network with their peers, forming bonds that would extend beyond the event.
The true triumph of the event was the considerable donation made to Minnie's Food Pantry, a local pantry dedicated to combating food insecurity. After the interns had honed their networking skills, they channelled their team spirit and enthusiasm towards a meaningful cause. The large contribution underscored JPMorgan Chase's commitment to community support and reinforced the significance of teamwork in charitable endeavors.
We extend our heartfelt thanks to JPMorgan Chase for their active participation and generous contribution to Minnie's Food Pantry. Additionally, a special thanks goes to the interns for their enthusiastic participation and tireless efforts towards the local community.
Hosting an intern event? Incorporate one of our team building games in Plano, TX to foster networking skills and contribute to your local community!