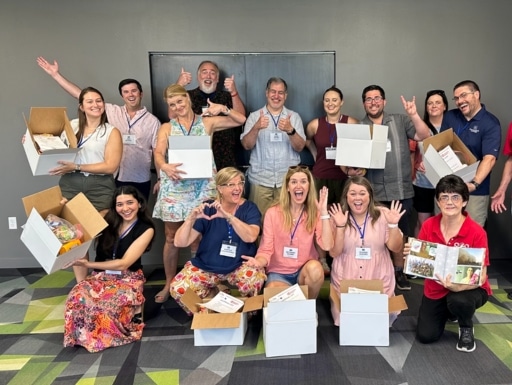 Naman Howell, a leading law firm, recently took part in an Amazing Builders team building event. The event was held at BigShots in Fort Worth, TX. Attorneys from different offices and cities came together to foster team spirit, improve communication skills, and contribute to a noble cause. In the end, Support Our Soldiers was there to receive the team's generous donation.
Established in 1917, Naman Howell has built a reputation of exceptional efficiency and quality. They have an impressive team of over 85 attorneys across four offices in Texas. Furthermore, they offer expertise in more than 50 areas of practice. The firm boasts a long-standing history of local community leaders, state bar presidents, and board-certified attorneys. They continue to uphold a strong reputation among the bench and bar.
Naman Howell Attorneys Engage in Camaraderie and Community Service at Amazing Builders Event in Fort Worth, Texas
In an effort to strengthen team bonds and foster leadership skills, attorneys from different offices of Naman Howell gathered for the Amazing Builders event. Despite coming from different cities and backgrounds, the group engaged in the spirit of teamwork and collaboration, making the event a great success.
The Amazing Builders event is customizable, allowing teams to choose what they want to donate. In this case, Naman Howell opted for boxes of supplies for soldiers, and they chose Support Our Soldiers to receive them. At one point, the charity representatives shared impactful photos of the soldiers who would be receiving the boxes. It added an emotional element to the team-building activity.
We extend our heartfelt appreciation to the team at Naman Howell for their active participation in the Amazing Builders event and their thoughtful donations to Support Our Soldiers. Their commitment to team-building and community support truly exemplifies their values and legacy.
Looking for a unique team-building event that combines fun, skill development, and social impact? Check out all of our team building games in Fort Worth, TX!