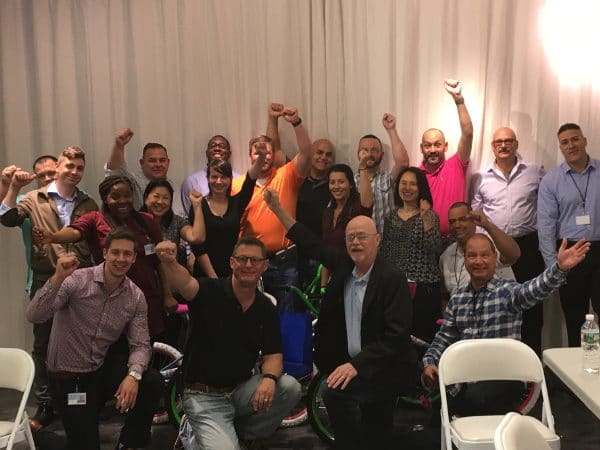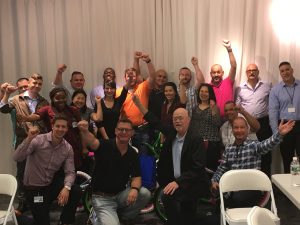 Recently, The Leader's Institute® arrived at the headquarters of The Children's Place in Secaucus, NJ for a Build-A-Bike® event. The Children's Place is the largest pure-play children's specialty apparel retailer in North America. This company designs, manufactures and licenses to sell fashionable merchandise at value prices. The Director of Loss Prevention at The Children's Place was looking for some fun team activities and challenges that would encourage camaraderie and teamwork. He also wanted the program to serve as an opportunity to give back to the community. The Leader's Institute® had it covered.
A Variety of Team Activities and Challenges
Instructor, Michelle Riklan got the group warmed up with a variety of team activities and challenges. The participants worked together with partners and then teams. The room was loud with laughter and cheers as the teams encouraged each other to complete their initial tasks.
We then moved on to even more challenging activities that required teamwork and investigation. Since we had several investigators in the group, we assumed these problem-solving tasks would be easy. Not. There was some frustration, a lot of contemplation, and obvious fun.
At the end of the day, the overall objective was met and four children's bicycles were built. Cynthia Banks, Vice President of Operations at the Newark NJ Boys and Girls Club arrived at the end to tell the group about her organization. She also told of the wonderful work they do with children ages 6 to 19. The bicycles will be auctioned off to children at the Boys and Girls Club's Halloween party.