Las Vegas Team Building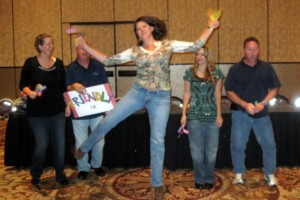 Are you looking for Las Vegas team building events or fun activities for your group? Look no further. We offer over eight different fun team building activities in Las Vegas. Sin City is most known for its embracing of vices, but many of our best clients have decided to leave a more positive impact on this community. That is why our charity team building activities like Build-A-Bike ® and The Ace Race ® are so popular in this area. We also find the downtown area around Fremont Street to be the perfect location for a Camaraderie Quest high-tech scavenger hunt. If you are looking for a fun way to help your team experience Las Vegas and build teamwork, contact one of our instructors fr details.
Team Building in Las Vegas, Nevada.
The Leader's Institute – Las Vegas ®

3960 Howard Hughes Pkwy #500 Las Vegas, NV 89119 US Phone: (702) 727-4230

Dec 9, 2019

Scott did a great job facilitating this session. We had a better flow and smooth... See More
A Few Recent Las Vegas Team Building Events.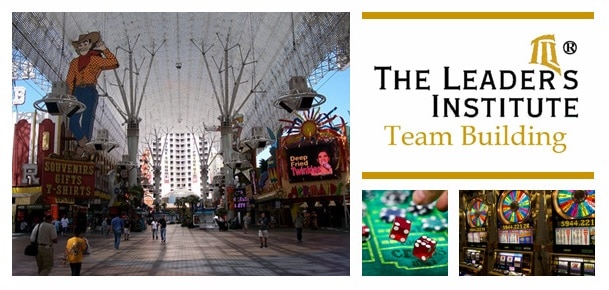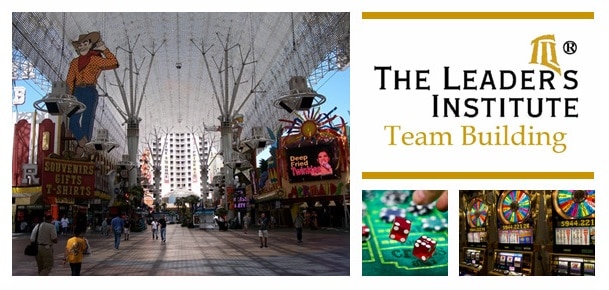 Veritext Build-A-Bike Team Building in Las Vegas, Nevada When Veritext wanted to find a way to spice up their convention in Las Vegas, Nevada, they contacted The Leader's Institute® to make it happen! This bike team building event was for 100 participants and was held at the Red Rock Casino Resort and Spa at 11011 W Charleston Blvd, Las Vegas, NV 89135. Away ...
Hot Chalk Build-A-Bike Team Building Event in Las Vegas, Nevada Employees of the education technology company Hot Chalk gathered in Las Vegas, Nevada to get to know each other better and give back to the community by participating in a Build-A-Bike team building event.  Hot Chalk is an education-focused technology company that helps non-profit private universities get their degree programs online.  With offices in Campbell, California ...
Rocket Fuel blasts off with Build-A-Bike Team Event in Las Vegas, Nevada Rocket Fuel held their annual sales meeting for over 70 of their employees in Las Vegas, Nevada recently and included a Build-A-Bike® charity team building that resulted in 14 children receiving bikes. Rocket Fuel is a digital media company driving campaign results from awareness to sales. Like their name suggests, they seemed to be powered by ...